Bluetooth Tweaker
What does Bluetooth Tweaker do?
Bluetooth Tweaker is a collection of tools that makes Windows 10 Bluetooth experience better and has the following features:
Shows Stereo Audio (A2DP) CODEC Information
Windows 10 has been natively supporting aptX (classic) CODEC for some time. But have you ever wondered if it is really working with your headphones?
Bluetooth Tweaker can show:
Which CODEC your headphone supports, and
Which CODEC Windows selected.
If you are interested in SBC CODEC optimization, you may also want to check Alternative A2DP Driver (Beta).
---
Mute headset microphone with the button on the headset
Do you wander around during conference calls? If so, this feature comes in handy. You can mute/unmute your microphone with the pause/stop/play button on the headset/headphones. So, you don't need to come back to your PC to do so.
IMPORTANT: This feature requires your headset/headphones to satisfy certain requirements.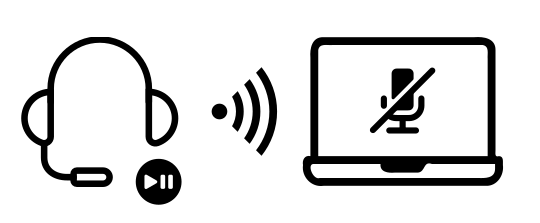 ---
Makes your PC a Bluetooth Speaker
This feature makes your PC looks like a Bluetooth speaker. So, you can play music on your phone (or any Bluetooth enabled audio player) and output to your PC's speaker.
This feature requires Windows 10 Version 2004 (Build 19041) or later.

---
Mitigation for the "Volume Control Problem"
Starting version 1803, Microsoft changed how Windows 10 controls the volume of Bluetooth stereo sound. And as a result, volume control stopped working for some Bluetooth audio devices.
If you are having a problem like
Cannot move the slider of the volume control.
Volume control slider moves, but actual volume does not change.
Bluetooth Tweaker helps you to regain the volume control.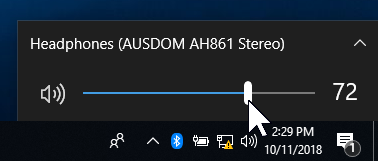 ---
Legacy Media App control with Headset/Headphone's (AVRCP) buttons
Microsoft also changed how these devices' buttons are handled in version 1803. As a result, you can control modern apps (like Windows 10 built-in Groove Music), but legacy apps (such as VLC, Kodi and even Microsoft's own Windows Media Player) stopped receiving button events.
If you would like to control these legacy apps with your headphones/headsets' buttons, Bluetooth Tweaker can restore the functionality.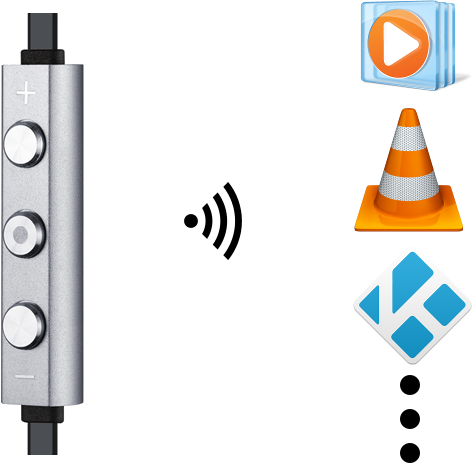 ---
More "Tweaks" are coming
If you are experiencing any problem with Windows 10 Bluetooth and would like Bluetooth Tweaker to take care of it, please let us know.
Ready to try?
Here's how to use the program.
Download the installer. (Version: 1.4.1, Size: 13.6 MiB)
Install the program by double-clicking the downloaded file.
At the end of the installation, you may be asked to reboot your computer. You don't have to reboot your computer, but please don't proceed to the next step until you do so.
To fix the volume control problem
Start the program by double-clicking the Bluetooth Tweaker icon on the desktop (or by clicking the icon in the start menu).
Click the device name in the left pane.
Enable Force Windows not to use this device's hardware volume control checkbox.
Click the Apply button.

Volume control starts working after you reboot your computer.
To control legacy apps with headphone/headset buttons
Start the program by double-clicking the Bluetooth Tweaker icon on the desktop (or by clicking the icon in the start menu).
Click "[Common settings for all devices]" in the left pane.
Enable Control legacy apps with AVRCP checkbox.
Click th Apply button.

You should be able to control legacy apps.