How to stream music from your phone to Windows 10 PC
Starting with Windows 10 version 2004 (Build 17134), Windows 10's Bluetooth stack supports the A2DP Sink role. This means, not only you can run an audio player app on your Windows 10 PC and stream the audio to your headphones (A2DP source role), you can run an audio player app on your phone and stream to your PC's speakers.
But, Windows 10 does not enable this feature by default. Nor does it provide a built-in user interface to enable it. It is left to the third party application programs, such as Bluetooth Tweaker to enable it.

Step by step instruction
Make sure your Windows 10 is up to date.

You can check your Windows 10 version at "Start" > "Settings" (Gear icon) > "System" > "About". Look for "Version" in the "Windows specifications" section. It needs to be 2004 or newer to use this feature.

Pair the phone (or any Bluetooth device you want to play music from) with the Windows 10 PC. (if you haven't done so yet)
Install Bluetooth Tweaker (version 1.3.1 or later) to your Windows 10 PC. (if you haven't done so yet)

You need to reboot your PC after the installation.

Open the Bluetooth Tweaker by clicking on the icon on the desktop.
Select the device you want to play the music from in the left pane.
Enable "Allow this device to connect" checkbox in the right pane.
A2DP sink role is now enabled, and the device can be connected. If you want to start the connection from your Windows 10 PC, just click on the "Connect" button. You can also start the connection from the device.
For example, if you want to do so from Android devices:
Swipe down from the top of the screen.
Touch and hold the Bluetooth icon.
Find the device in the list of paired devices and tap it.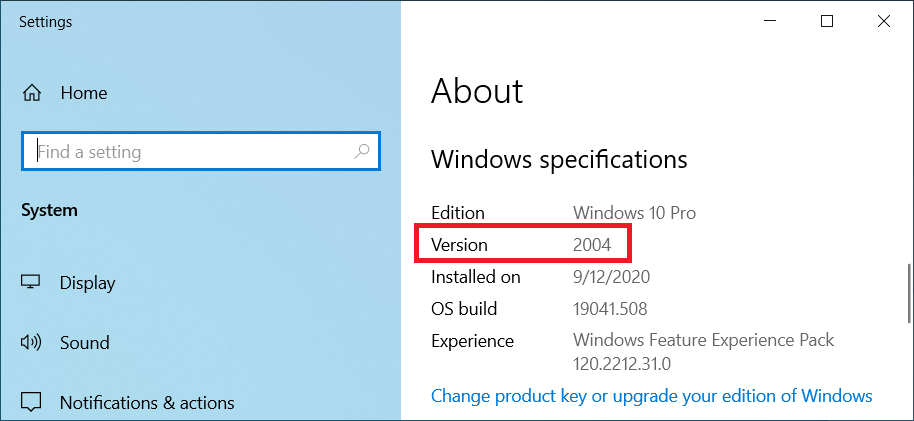 FAQ
Do I need to keep Bluetooth Tweaker running?
No. You need to run Bluetooth Tweaker to change the settings, but once you are done, you can quit it.