Purchase Bluetooth Tweaker License File
Regular price of the license is $7.99, but for a limited time, you can get it for $4.99 (38% off).
To purchase a license, please:
Download and install the Bluetooth Tweaker (version 1.0 or later) to your PC.
Open Bluetooth Tweaker and click on the "Purchase License" button.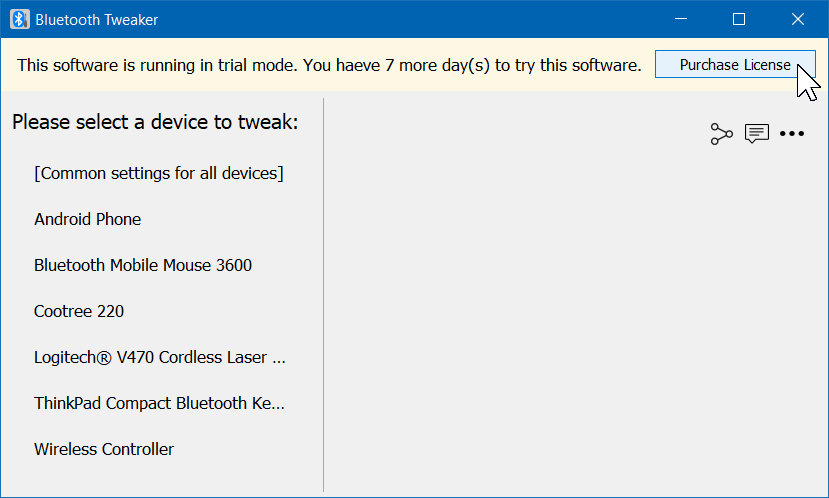 Money Back Guarantee
We want all our customers to be happy with the purchase. If you are not fully satisfied with the software, please 1) uninstall the software from your PC while your computer is connected to the Internet, and 2) contact support@bluetoothgoodies.com from the e-mail address where you received the license file within 14 days of purchase for a full refund.